Charming, Affordable Neighborhoods
Creating a home that's everything you've dreamed about is well within your reach in Topeka. The city's housing market prices below the national average and there's plenty of well-established neighborhoods featuring adorable, yet affordable houses. You'll have room in the budget to bring all your Pinterest inspiration to life. These neighborhoods feature charming homes with convenient locations.
Westboro is a central Topeka neighborhood featuring large homes in Italian Renaissance Revival, French Eclectic, and Colonial styles. The area includes Westboro Park and Westboro Mart, a quaint shopping area with an delightful array of specialty shops.
Many of the homes in Westboro were built in the 1920s and 1930s and became model homes for the L.F. Garlinghouse Company of Topeka, which sold the floor plans via annual catalogs throughout the United States. Westboro is located in the Topeka Public Schools school district. 
Once its own miniature city, Potwin Place is revered for its beautiful Victorian-style homes, charming circular intersections, and expansive tree coverage.
The holidays are a big deal in Potwin. At Christmastime, the neighborhood decorates homes and intersections with lights and holiday-themed décor. Touring the neighborhood displays during the season could mean a run-in with Santa or stumbling upon joyful carolers. Halloween and Fourth of July also are popular holidays to celebrate in Potwin with decorations, parades, and activities. Potwin Place is located in the Topeka Public Schools school district. 
Appropriately named for its location just north of Washburn University, College Hill is a historic neighborhood with beautiful American Four-Square, Victorian, Georgian Revival, and Craftsman homes. A few of Topeka's favorite restaurants are adjacent to College Hill, with easy access to the beautiful campus a short distance away.
The College Hill neighborhood hosts its own Independence Day neighborhood parade, complete with turtle races and free ice cream sandwiches in Boswell Park. College Hill is located in the Topeka Public Schools school district.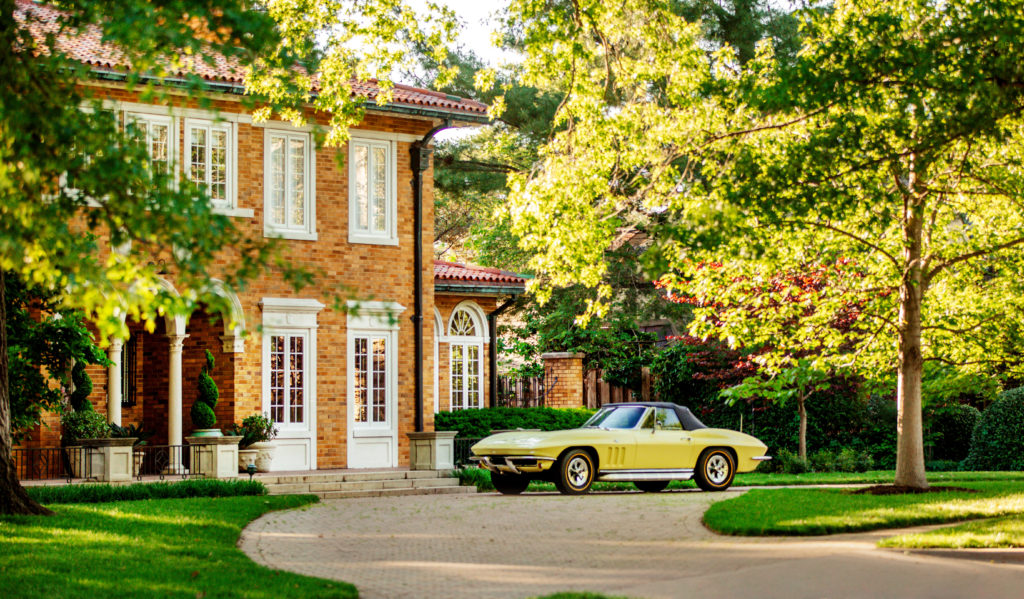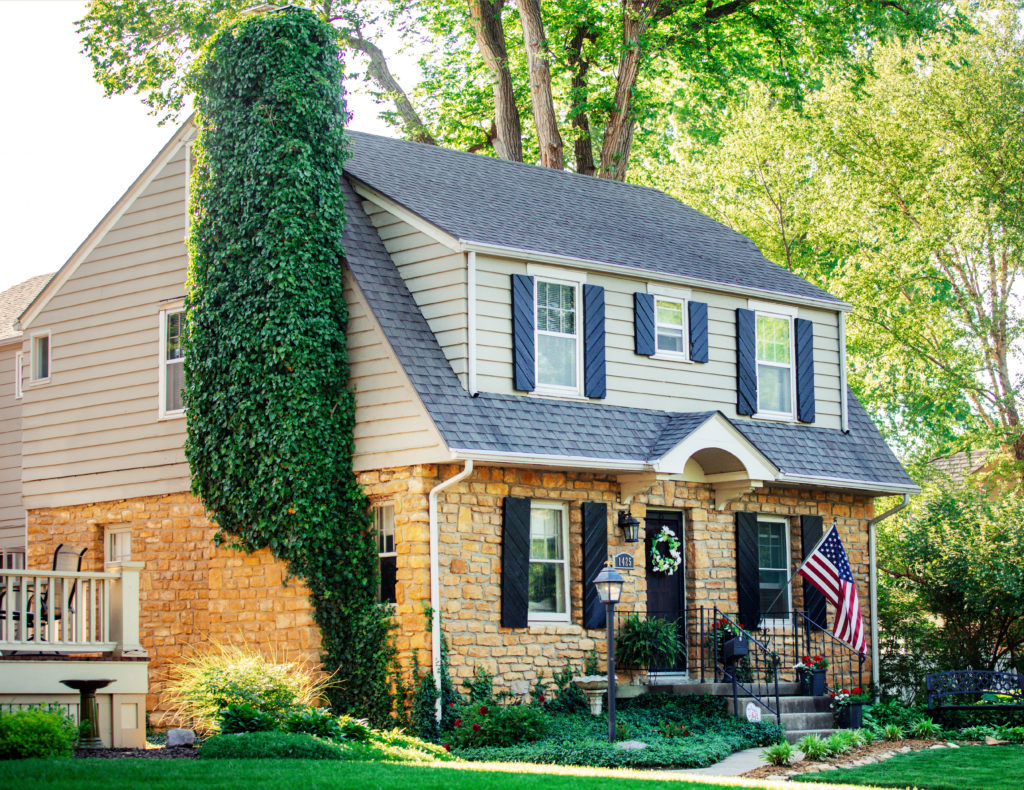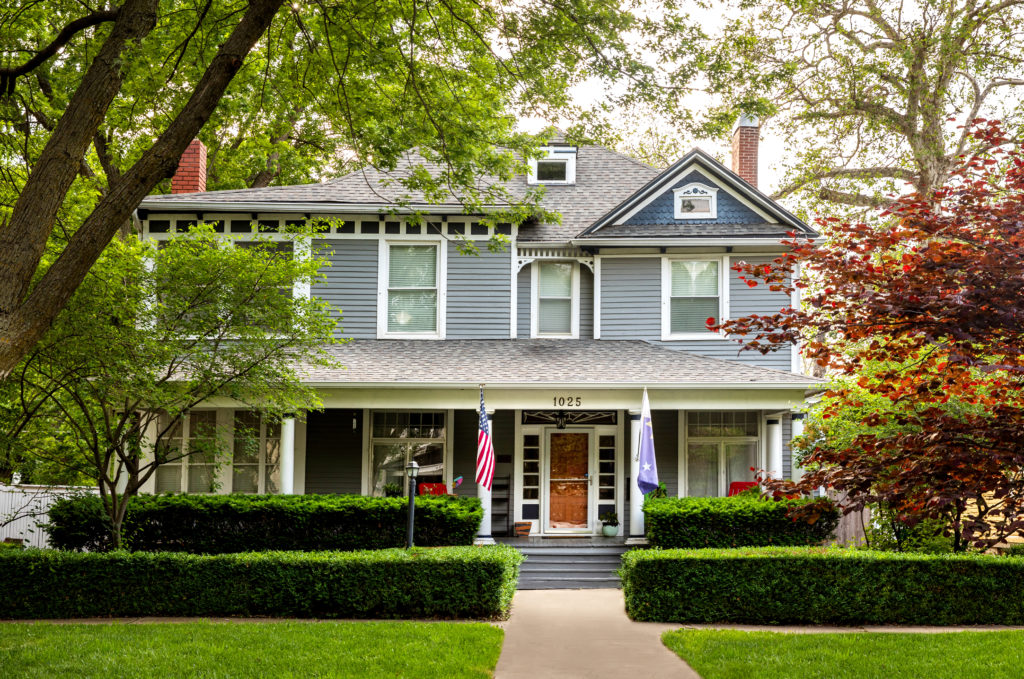 The Oakland Neighborhood is a tight-knit community home to one of the nation's longest running Mexican Fiestas. The week-long event held every summer features a carnival, live music, jalapeno-eating contest, authentic Mexican food, and much more. Many of Topeka's locally owned restaurants and retail stores are in the Oakland area. Oakland is located in the Topeka Public Schools school district.
North Topeka or NOTO, encompasses a large area of the city north of the Kansas River. The area boasts the NOTO Arts and Entertainment District and the historic Overland Station. North Topeka Boulevard is the main thoroughfare, and the area features historic neighborhoods like North Topeka West and provides easy access to restaurants, shops, and services. NOTO is split between Topeka Public Schools and Seaman School Districts.
Holliday Park is a historic, turn of the century neighborhood that's home to the oldest houses in Topeka, with distinctive styles including Italianate, Queen Anne, Colonial Revival, Craftsman, Bungalow, Prairie, and Tudor. The homes border Holliday Park itself, a 1.5 acre recreation space with towering trees and play equipment. Recent years have witnessed the renewal of this area with home renovations and improvements. Holliday Park is located in the Topeka Public Schools school district.
Affordable-Dream House Hunters
The Indian Hills community in West Topeka is a popular destination for families. Featuring Sherwood Estates and West Indian Hills subdivisions, homeowners appreciate access to newly built Midwest Health Aquatic Center, golf course views, and Auburn Washburn Schools. The area will soon welcome the new $10 million family park planned to open in 2021.
Knollwood is a quiet neighborhood in southwest Topeka with a reputation for peaceful streets, walkable areas, and well-maintained homes. Knollwood is in the Topeka Public Schools District.
Shunga Park neighborhood is mostly single story homes adjacent to the Shunga Trail, an extensive walking, running, and biking trail that winds through town.The neighborhood is close to Crestview Community Center, which offers a playground, baseball diamonds, BMX track, and tennis courts. Large trees and quiet streets make the neighborhood a popular location for young couples. Shunga Park is located in Topeka Public Schools.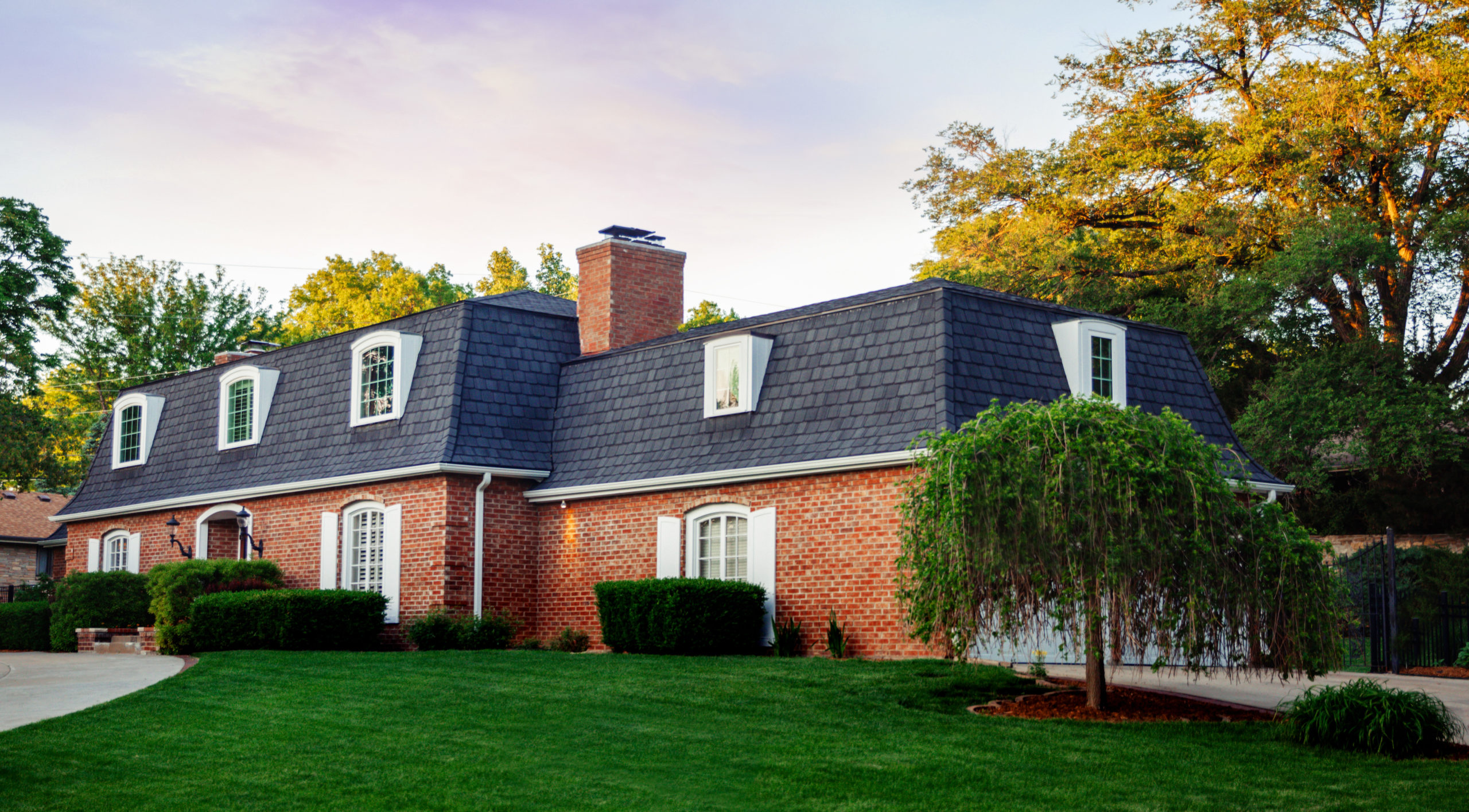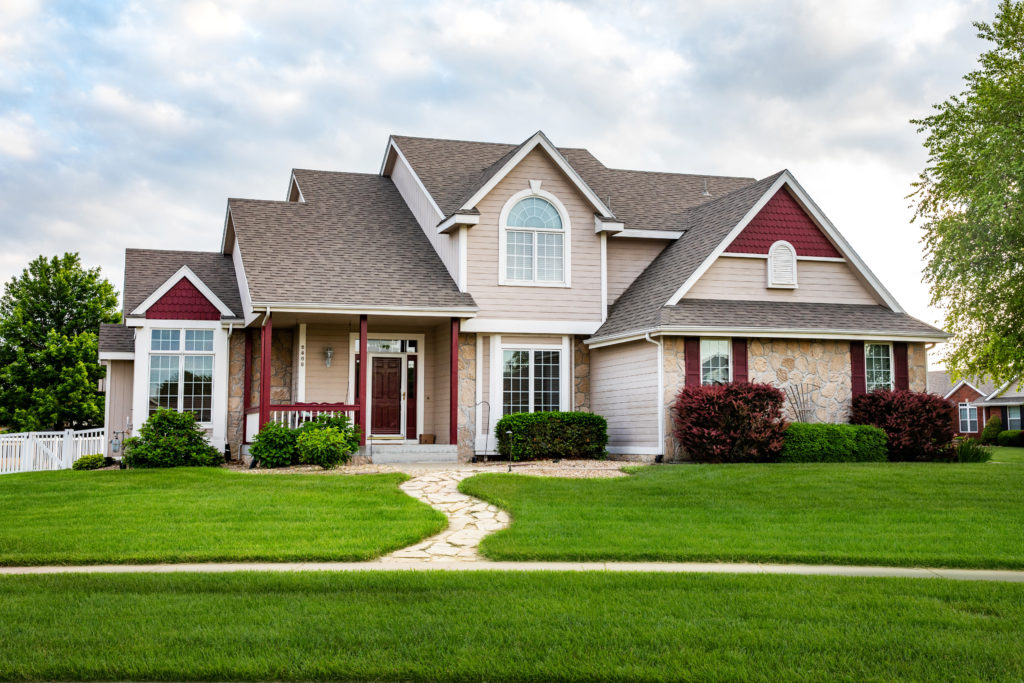 Sherwood Park is a family-friendly neighborhood in southwest Topeka, west of Wanamaker Road. It's a popular neighborhood of newer development homes that's gained a reputation for being tight-knit. Sherwood Park is located in Auburn-Washburn School District.
Sterling Chase is a development in north Topeka with new homes on large lots. The neighborhood offers a walking trail. Sterling Chase is located in Seaman Public Schools.
Prairie Trace is a popular development in southwest Topeka with many young families and a neighborhood pool. The homes in Prairie Trace are newer, yet affordable. Wooded trails at Clarion Woods and Burnett's Mound are a short distance from the neighborhood. Prairie Trace is split between Topeka Public Schools and Auburn Washburn School District.
The Kansas Avenue Lofts sit on the location of the cabin where the town charter was written, and is now listed on the National Register of Historic Places. The lofts are centrally located between exciting downtown Topeka developments and the NOTO Community Arts District. The beautifully designed lofts boast high ceilings, modern industrial finishes, garage parking, river access, and more.
The Jackson Street Lofts are located in downtown Topeka and are listed on the National Register of Historic Places. The lofts come with loads of amenities including washer and dryer, commons area, fitness center. All utilities are included except for electricity. Jackson Street Lofts are located in Topeka Public Schools.
Nestled in the heart of downtown Topeka, the Fox Lofts have covered parking, all utilities paid, and a diverse assortment of layouts. The Fox Lofts are located in Topeka Public Schools.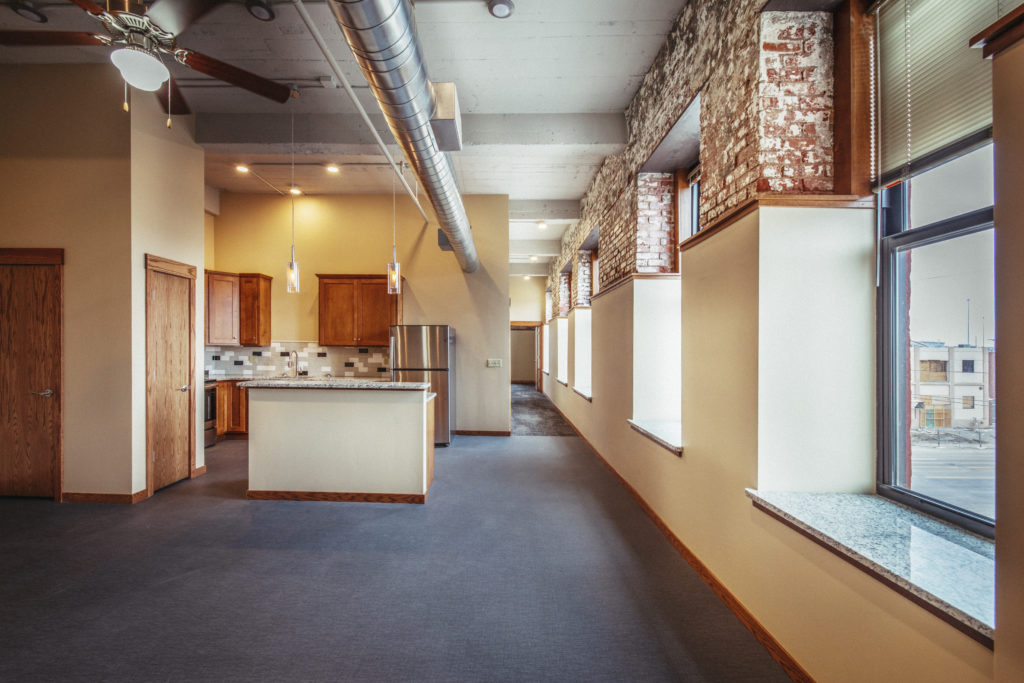 With our Moving With Confidence program, our goal is to make the process of buying a house go smoothly and trouble-free.
To begin your search for your new home in the Topeka area click the logo below and see what current inventory the Topeka marketplace has for you.